Year of Graduation: 19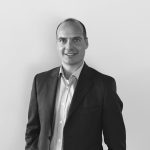 99
Current position and company: Managing Partner at Helvetica Capital AG (private equity)
About Christian
Christian started studying at WU in 1992 and graduated 7 years later. He spent one semester at Bocconi University during the CEMS program. Christian started his professional career as an Analyst at Credit Suisse, switched later to the OpenLimit Group and works now as Managing Partner for Helvetica Capital AG in Zürich.
In which way is your current role different than you expected it to be?
It is a difficult question as it has been twenty years and a few positions before I reached my current
role. When I was a student, I did not have expectation towards a specific position but I was generally
interested in finance, capital markets, entrepreneurship and the investment world.
How has your CEMS experience helped you in fulfilling your current role?
There are a few aspects which I might not have noticed in my earlier career but can be seen now. For example, in one of my internship, which led to a full-time job offer at a top tier investment bank in London, the person who selected me was from a CEMS alumni so he knew what the program was about. Once you start off with your career, it really helps that you are open-minded and you demonstrate that you are ready to do something and go the extra mile.
Which is your favorite leisure time activity on WU campus (old or new)? 
Since I studied at the old WU campus, which frankly wasn't very nice, people mostly preferred spending their leisure time outside of the campus. Some of us enjoyed having a drink on the stairs leading up to the entrance or hanging out at the student parties on campus. Also, we used to have movie nights at AudiMax, and I particularly remember watching the annual highlights from the Cannes Lions International Advertising Festival from the advertising festival.
Which were your favorite 3 CEMS-moments?
There were many but I would like to highlight four of them:
– The initial CEMS Seminar (Assessment Center): I still have found life-long friends among the people I met there because we were (and still are) sharing a similar mindset.
– Exchange period abroad: I have done two and both of them were fantastic. Many of us are still in touch, one fellow student I hired years later into my team, and we even did a 20-year reunion at Bocconi last year.
– The first internship in the investment banking (with a CEMS corporate partner) which launched my career and the first job in the investment world.
– Graduation in Copenhagen and sharing that moment with my family.
What has your CEMS experience taught you about life?
You learn that you have a lot in common with people from all over the world despite very different backgrounds, for example, the values, the background, interests and the career focus. You also build a network that is really helpful – both as friends and job contacts.
If you started all over with CEMS, what would you do different?
I don't know aas I am not up to date with current structure of CEMS right now and assume that it is
probably quite different to from what it was used to. If I started it all over again, I would not change
anything as I really enjoyed the structure, the curriculum program and fully support the idea behind.
What would you suggest to current students as an experienced professional?
Think about the career that you are passionate about. Find something that is not just about the money but that you are really enjoying spending your time on.