We arrived in Prague on November 1st to visit our fellow CEMSies from VSE and spend an international week end together. We enjoyed three days of networking, sightseeing and traditional food!
After having settled in our hostel on Thursday evening, we didn't waste much time and we immediately enjoyed some local specialities such as Svíčková. As we love chatting with beers in our hands, we tried the locally brewed one, apparently among the most alcoholic on the market. Then, CEMS Prague showed us a typical after dinner place with amazing live music.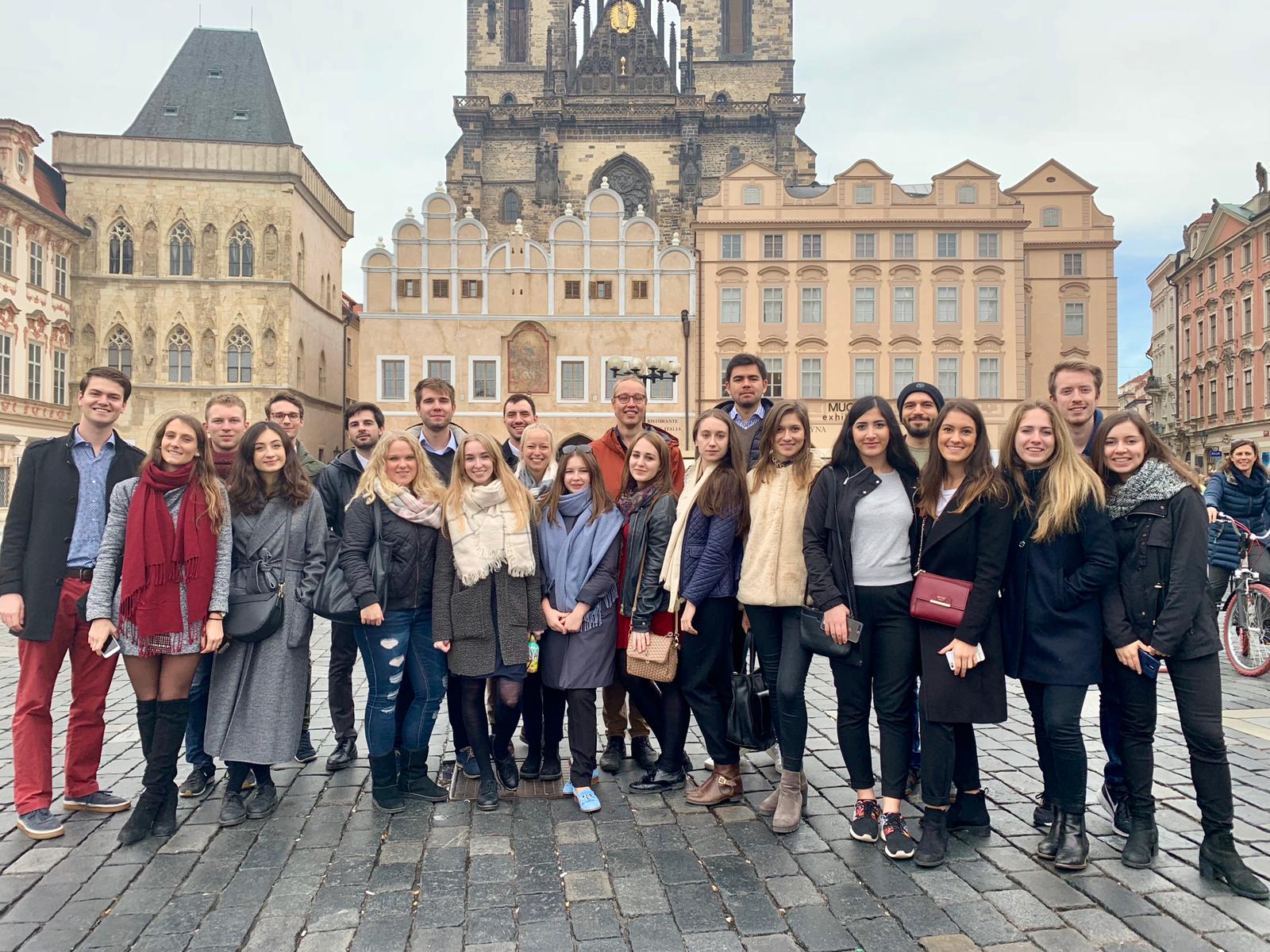 The following day, we explored the city thanks to our lovely guides. We visited the Old Town with its typical astronomical clock and we had lunch in a cosy place next to Charles' Bridge. Of course, we didn't lose the chance to get luckier by touching the dog represented at the base of the statue of St John Nepomuk. According to the legend, the Saint was thrown off the bridge by King Wenceslas IV for refusing to divulge the secrets of the queen's confession. Later, we walked up to the Castle, made by a variety of different fortified buildings and thus one of the largest in the world. It was built in the 9th century and it became the seat of Czech rulers and, more recently, of the President. In the afternoon, we had the possibility to attend a panel discussion with our corporate partner McKinsey & Company. It was a great opportunity to improve our knowledge on the latest strategic trends and to get some relevant insights on a career as a consultant. We concluded the day by getting crazy on the dance floor!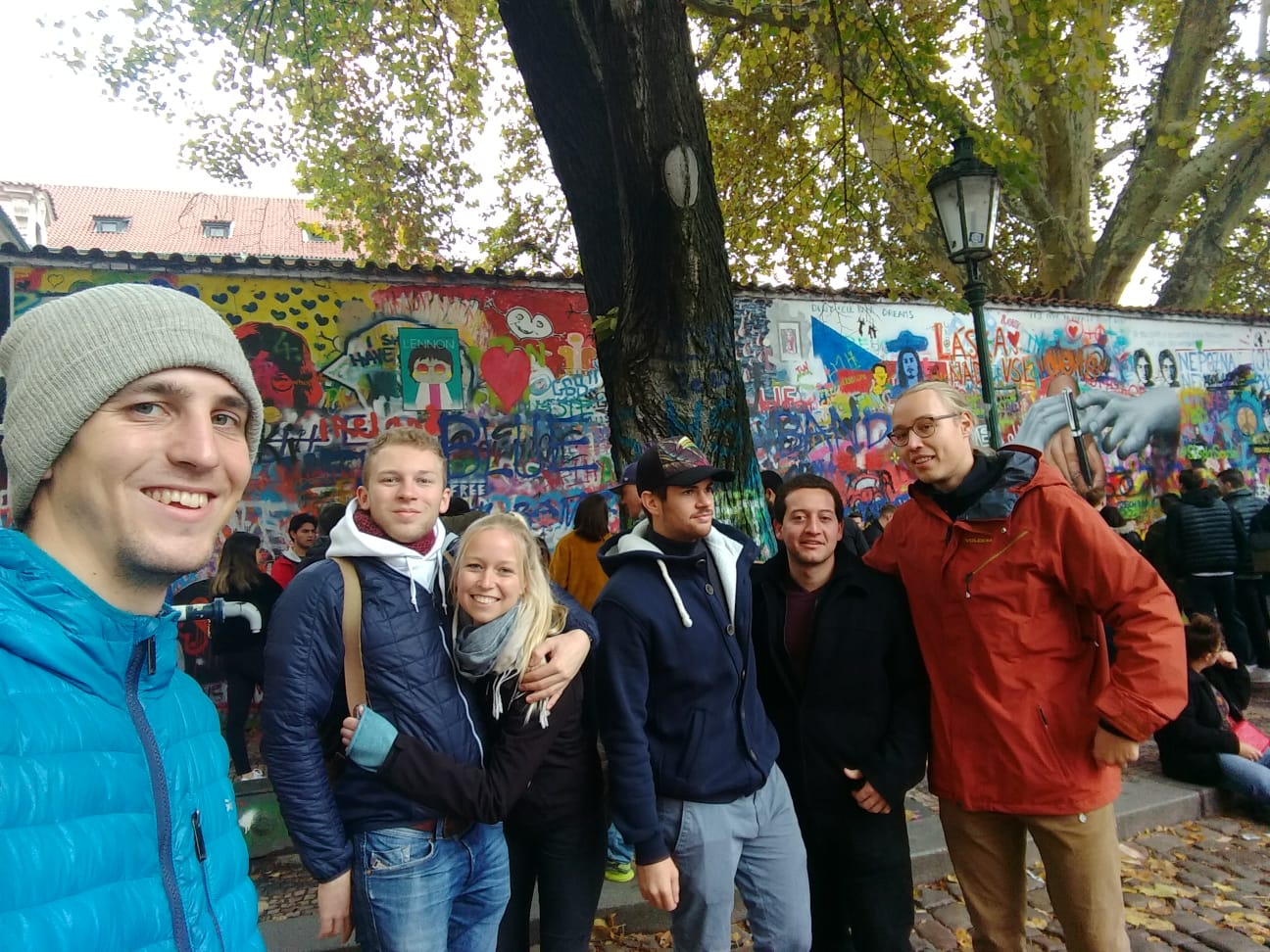 On Saturday we were grouped in different teams to discover the beauties of Prague while challenging ourselves with the Scavenger Hunt organised by our fellow CEMSies. Depending on the tasks accomplished, each team could gather different points. Some of us were more interested in the Czech trdelnik (local dessert) but everyone managed to finish most of the challenges without getting lost in the city. It was the best way to conclude an intense and engaging week end! Now, we are looking forward to hosting CEMS Prague in Vienna very soon!