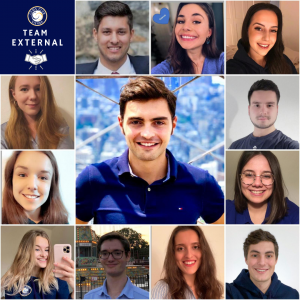 An essential part of the overall CEMS experience is the opportunity to build up close relationships and share experiences with CEMS students from all over the world. Pan-European events bring together CEMS students from different schools and ensure that students do not only spend a great time together, but also receive the chance to create their unique CEMS experiences.
For that purpose, the team acts on three fronts – firstly, it organizes events that connect CEMS students with students attending other master programs at WU. Secondly, it unites CEMSies from CEMS master programs across countries and continents. Thirdly and lastly, it cooperates with and involves external parties (non-CEMS partners) to organize workshops that enhance students' skills.
The team's events that highlight the CEMS experience are numerous. For instance, CEMS Waltzing Days
, which are hosted by CEMS Club Vienna in cooperation with the CEMS Alumni Association Austria, introduces the traditional Viennese ball culture to international CEMS students and alumni. Apart from that, the Pan-European events team organizes other engaging events, such as the Snow Days and the International Weekend, thus fostering relationships between the CEMS Clubs and students.
If you have any questions, please contact us via [email protected].