CEMS Club Vienna consists of four elected members (President, Vice President, Student Board Representative and CFO) as well as the extended board, which comprises the department heads of our different functions. These departments are Alumni Relations, Corporate Relations, CSR, Tech, Pan-European Events, PR & Communications, Social Events and Sports Events.
More than 80 CEMSies joined one of our teams during the fall term 2018, thus contributing pro-actively to the outstanding experience all CEMS students are able to enjoy while studying in Vienna.
We are very proud of the amount and variety of activities and events we are offering – which is only made possible due to our highly motivated students. For instance, during fall term 2018, we were able to organize more than 40 events for our students – ranging from a Welcome Week, a brewery tour and a start-up safari to case cracking workshops and a rotation dinner.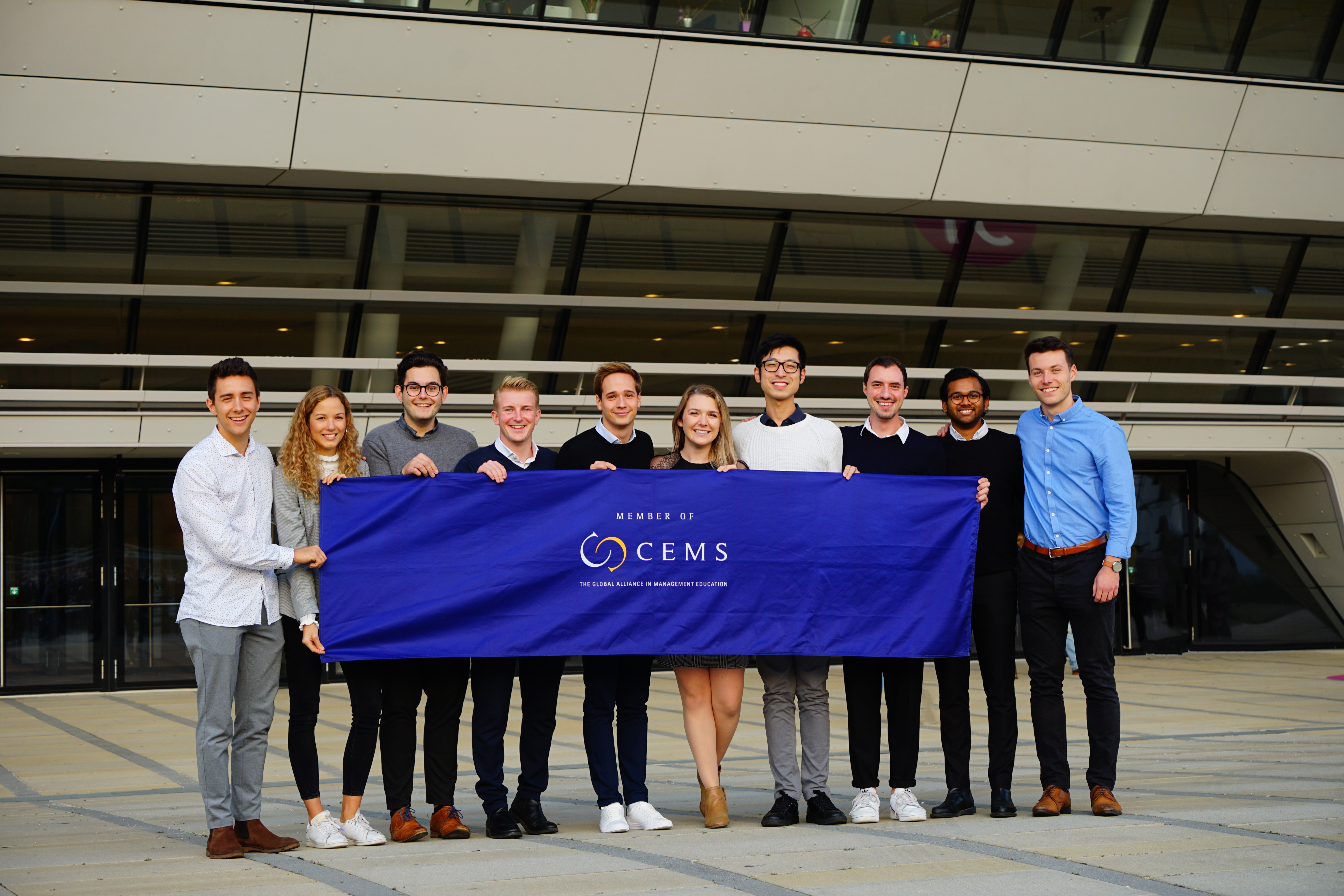 CEMS Club Awards – 1st place of fall term 2015
CEMS Club Vienna is very proud to have been awarded with the 1st rank among all 29 CEMS schools for its work in fall term 2015.
'Under the leadership of Alexander Wienerroither, the CEMS Club Vienna treated its cohort to a plethora of social and corporate events, keeping everyone engaged and excited throughout the term. The CEMS Club Vienna enhanced its reputation of being a great innovator in career development – be it through exposing the students to entrepreneurship with multiple startups/VCs based on student's preferences or through rotation dinners with prestigious corporate partners. The club also came up with interesting CSR and alumni initiatives – cooking dinners for NGOs and having panel discussions with alumni in different industries, answering numerous queries of CCV students. Being in the top 3 list in back to back terms is no mean feat, especially when you outdo yourself. Brilliant job!'