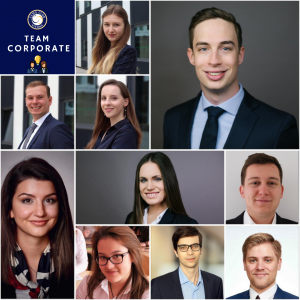 The Corporate Affairs team acts as the interface between the student body and the corporate world with a focus on official CEMS corporate partners.
One of the main advantages CEMS offers to its students is the diverse and rich selection of corporate partners. The Corporate Affairs team is mainly responsible for facilitating and maintaining close contact with these companies. This is widely done through the joint organization of events, such as workshops, socializing evenings and company visits. These activities enable students to get to know potential future employers, while allowing companies to attract highly qualified business graduates.
If your company is interested in co-organizing events with CEMS Club Vienna in order to access its international and highly diverse talent pool, please do not hesitate and contact us via [email protected].