One of the key advantages of the CEMS program is the extensive network that students can be a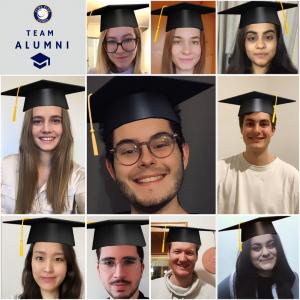 member of. This includes current as well as previous students of the program. The Alumni Relations team organizes events to bring current and former CEMS students together.
This can happen in informal settings such as wine tastings or dinners, as well as sports events or in a more formal setting, such as panel discussions, where alumni guest speakers are invited to talk about various career-related topics and inspire current students through sharing their post-CEMS success stories.
A new initiative facilitates similar interactions through CEMS Circles – a mentorship program that allows small groups of students to spent time with an alumnus that has experience in an area of interest. Circles have focused on a wide range of subjects ranging from startups to consulting, career in Academia, expat life and big data.
We continuously work on developing new ideas and closely coordinate with the Alumni Association. If you are interested in joining the Alumni Relations team or would like to inform us about ideas or concerns, please contact us via alumni.cems[email protected].