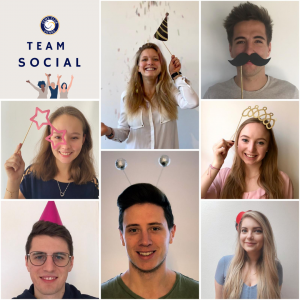 The CCV Social Events Team aims to create a strong community of new WU CEMSies, 2nd year students as well as exchange students. Through social events we want to create a CEMS spirit that will prepare the ground for making and fostering friendships for the years to come.
We start the semester with two huge kick-off events: Welcome week with different events in Vienna and Welcome weekend full of fun in an exciting destination in Austria, making the start in our CEMS community as smooth as possible.
Later in the semester we organize other events such as Halloween Party, Christmas Market Hike or Running Cocktails. For one of our most famous events, the Running Dinner, CEMSies pair up in teams of two to enjoy a delicious three-course dinner. Every course is served at a different apartment with a different group of people. At the end of the evening all groups meet in one club for the afterparty.
If you would like to inform us about ideas or concerns, please contact our Head of Social at [email protected]