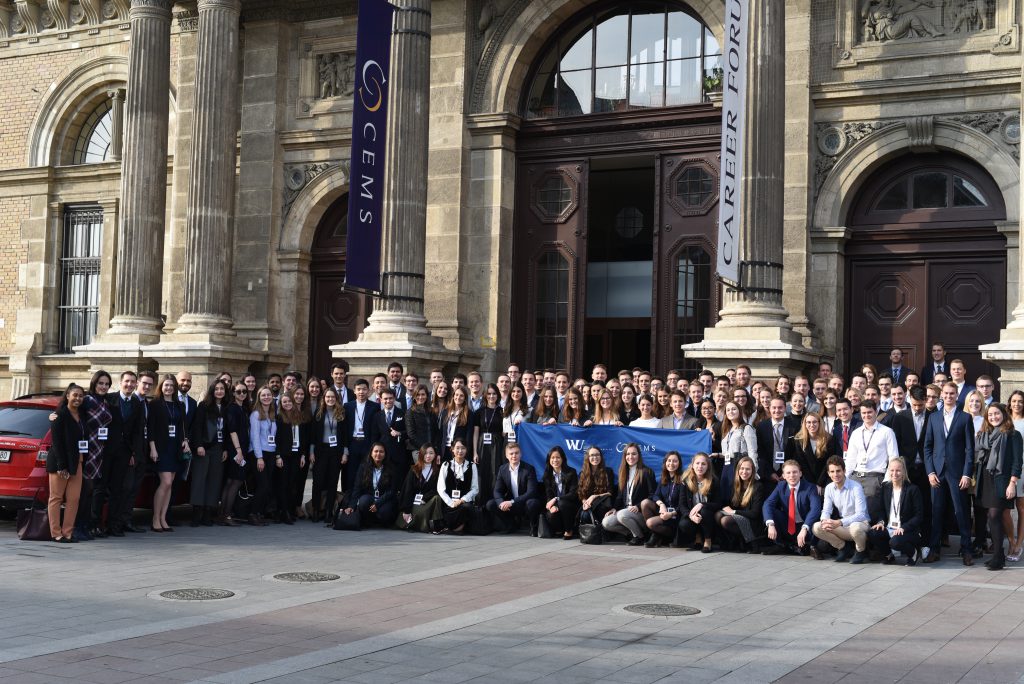 With participants including more than 1000 thousand students and alumni as well as representatives from more than 40 corporate partners, the Career Forum is the headline corporate recruitment event of the CEMS year. For students, it is also one of the highlights of the CEMS experience, made even more memorable this year by its location, the amazing city of Budapest. With fewer than 250km between Budapest and Vienna, distance was not a problem for the WU CEMSies, with over 100 of us taking part in the organized trip to this year's Forum.
We left Vienna early in the morning on Friday, arriving in Budapest just on time for the Career Trainings and the Skills Seminars, which took place on the campus of Corvinus University of Budapest, the location for all the corporate activities in the programme. The University, situated on the left bank of the river Danube, also provided a beautiful backdrop for all the photos we could not help but take throughout the event.
On Friday evening it was time for the Networking Cocktails, an exclusive event open to Corporate Partner representatives and an invited group of CEMS students. Also included on the Friday agenda was the second, highly successful edition of the CEMS Startup Challenge organized by the CEMS Student Board and Alumni Association.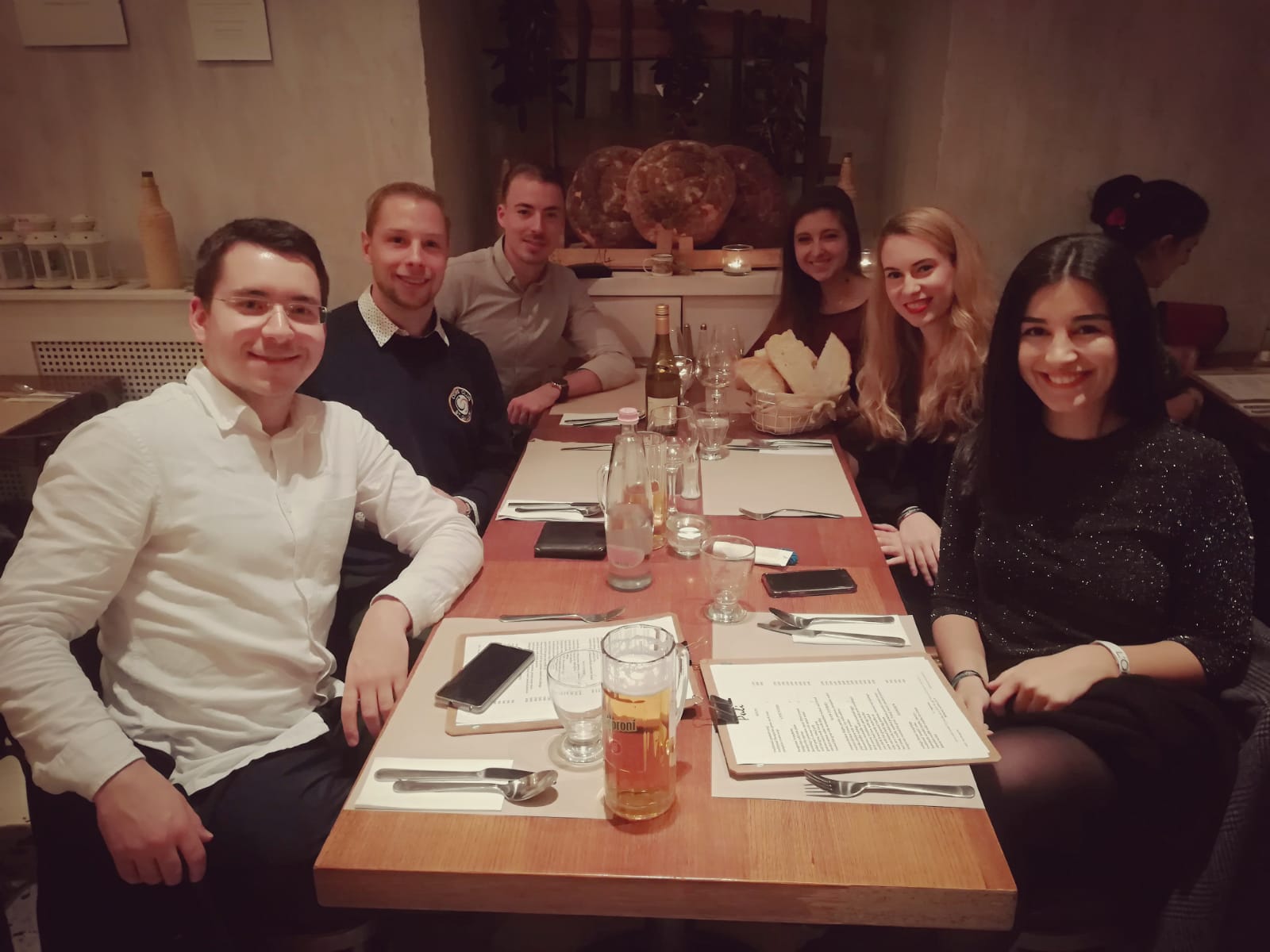 And this was only the beginning! Saturday was, in fact, the main day of the Career Forum and it brought various activities competing for our time and attention: Pre-scheduled Interviews, Recruitment Panel Discussions, CV Coaching Sessions and, of course, the Job Fair. In the evening, after a full day of networking and gathering insights into the companies many of us we'll be working for, we gathered at Trófea Grill Restaurant for a cheerful dinner together with friends from CEMS Club Prague and CEMS Club Helsinki, among others.
With our batteries recharged, we then went straight to the Career Forum Afterparty at Akvárium Klub. This year's theme – Colours of CEMS – provided us with the perfect excuse to dress up and wear UV-compatible accessories.  The colourful outfits and glowing body paint only added to the fun, with most of us dancing until the early hours of the morning together with CEMSies from all over the world.
Following a couple of intense days, it's no wonder that we spent our final day in Budapest relaxing and exploring the beautiful capital before taking the bus back to Vienna. We left with amazing memories, already looking forward to next year's event.  But for now, we thank everyone involved in organizing the Career Forum, as well as the CCV activities in Budapest, for what was surely one of the best weekends of the semester!